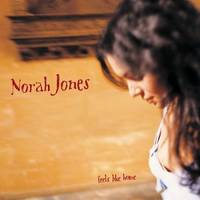 I bought Norah Jones's latest CD yesterday, feels like home. It's very different from her first, Come Away with Me, but it still has great music (and musicians) and intelligent lyrics. The CD's mellower, more melancholy. Norah has a sample of her music on her website, so you can decide if you like her style of music before you buy the CD.

This is another interesting way artists use the 'Net, to extend their audience. Writers increasingly do this as well, with sample chapters of their books on their website, so you can decide if you like what you read. Cory Doctorow pushed this to the ult, by offering his novels as free downloads on the 'Net, even though they are published by Tor. They are released under a Creative Commons license, which reserves some rights to the author of the work.

According to him, his sales have not been affected by offering the books for free; in fact, he attributes his success to the readers' ability to download the books.

This makes perfect sense to me. Although ebooks are definitely a medium on the rise, the majority of readers prefer to read print books. People start reading the book on their PDA, like it, decide they'd rather hold the print version in their hands, go and buy it. Smart marketing.